About CrazyGames
CrazyGames is a browser games platform with more than 10 million monthly active users. It features free games ranging from 3D first person shooters to puzzle games. The most popular categories are driving (car & bike) games, clicker games, minecraft games, stickman games, and .io games. Every day we carefully select a few high-quality games to add to the website.
With recent technologies, the browser has become an extremely powerful gaming platform. Amazing 3D graphics and near-native level performance are becoming possible without the need for downloads, apps, or platform-specific development. We are an innovative company at the forefront of this market, and are developing tools to help game developers to fully utilize it. Therefore, we have created a Developer Portal to make publishing browser games a breeze.
Our Vision
The browser is the gaming platform of the future: Thanks to WebGL and WebAssembly, the browser is getting as strong as native. In addition it's ubiquitous and accessible. Gaming will move to the browser, just like document editing, news, and TV.
Developers should get their fair share: We share our revenue with game developers.
Players know best: The best way to evaluate a game is to get people to play it. Players have the final word.
Our Team
- Alexander Pattyn manages the financial and legal side of the company, as well as helping us to improve our product and marketing. Alexander is an economics and law graduate from KU Leuven.
- Denis Tunguz is our UI and UX designer.
- Katie Greene helps us out with our communication.
- Oky is our content manager; he's the browser games expert in the team.
- Omar Camarero is our frontend engineer. Omar holds degrees in Computer Science, Design, and even in Art Museum & Gallery Studies!
- Raf Mertens makes sure everybody else can do their job. He has 10 years of experience in the browser games sector, having previously founded a popular browser games platform named GamesFreak. He holds a computer science degree from Stanford, and a Math degree from Cambridge.
- Reinout Stevens is a full stack developer and data scientist. He holds a PhD in Computer Science from the Free University of Brussels.
Our Company
CrazyGames was founded in 2013 by brothers Raf and Tomas Mertens and is owned by Maxflow BV. It is registered under the company registration number 0550.758.377 (RLE Leuven). Our offices are at Prof. Roger Van Overstraetenplein 2, 3000 Leuven, Belgium.

Press and Associations
We are a proud member of Start it @KBC, the leading Belgian startup incubator.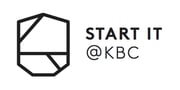 In addition, we are a member of the Flemish Games Association (Flega).
Contact
If you would like to discuss something, please get in touch!